Pre-Order Update: X3PRO are on their way!
 In terms of general production update for the X3PRO, we are happy to announce that more than 100% is done. Those bikes are scheduled to arrive at our CA warehouse on May 10th, and will be shipped to our customers shortly after. The pre-order will start shipping as the first batch approximatel on May 15th, 2020. We kindly ask for your patience a little longer. The pre-order is now open through WallkeEbike online store and WallkeEbike Amazon store.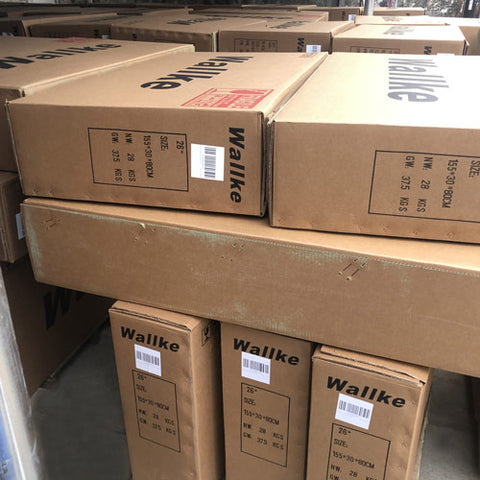 Wallke Ebike Online Store| Pre-order Sales | $180 discount code: X3PRO | Expire on May 21, 2020
Order Now: https://wallkeebike.com/products/wallke-x3-pro
Wallke Ebike Amazon Store |Pre-order Sales | Save 10% with coupon: 10TH5Y1B
- Get $178.99 OFF| Expire on May 21, 2020. 
Order Now: https://www.amazon.com/gp/mpc/A29DUEMDW9CBLD
Special gift:
Professional installation tool |  USB charging taillight  | USB rechargeable phone holder
X3 PRO review:
 https://www.electrifiedreviews.com/blog/wallke-x3-pro-electric-bike-review-full-size-full-suspension-fat-tire-folder

 https://youtu.be/bUVoQB-H3K8
We hope that everyone is safe and that we can resume our normal lifes as soon as possible.
WallkeEbike Team